Mothers Day Gifts Everyone Will Smile About
Posted by Dr. Browning on Jun 2 2019, 11:56 PM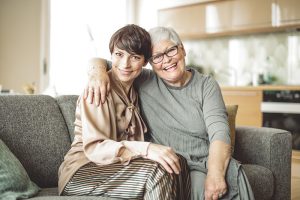 General Dentistry Cupertino
This year get the mother figure in your life a gift that shows them how much you love their smile! Cupertino dentist Dr. Browning has a couple of suggestions that will promote oral health that they will love.
A Reusable Straw
A reusable straw is an inexpensive way to help support oral health and our environment. Using straws helps protect your tooth enamel from the negative effects caused by sugars, acids or syrups found in many beverages. Having a plastic-free and reusable utensil helps eliminate plastic pollution threatening our oceans and aquatic friends. 
A Healthy Dessert
Spoil them with treats that will satisfy their sweet tooth and won't compromise their oral health. Cupertino dentist Dr. Browning suggests fresh berries because they packed with vitamin C and fiber. But if candy is a must, pass on hard candies and chewy taffies and choose chocolates instead! Chocolate dissolves fast, minimizing the amount of time it stays on teeth.
An Electric Toothbrush
Give them a gift of perfectly clean teeth every day. Some clinical studies have shown that an electric toothbrush removes plaque from your teeth and gums 21% more effectively than manual brushing. If you choose to gift them a new electric toothbrush, Cupertino dentists Dr. Browning suggests making sure the brush is round and has an oscillating head. Plus an electric brush with a 1 or 2-minute timer can be helpful to ensure they are brushing for the appropriate amount of time, every time.

A Convenient Travel Size Oral Health Kit
Put together a small kit of everyday essentials like sugar-free gum, floss, and a travel toothbrush. This is an easy way to show you care about their health and want to help make their daily routine easier.

Give your Cupertino dentist Dr. Browning a call today at 408-973-9600 to schedule an appointment or to get more dental tips!